Gentle, effective treatment to get you back on track….
Take a look
 Returning you to Strength, Mobility & Balance  
with Gentle Chiropractic Care and Applied Kinesiology
Seona Gunn-Kelly DC, MChiro, BAHons
Testimonials
I went to see Seona after being diagnosed with Arthritis in both shoulders from my GP. I was suffering intense pain in both shoulders and back and was finding everyday tasks difficult. After just 6 sessions the pain has almost disappeared and I feel great. Seona explains everything she does and her technique is gentle but so effective. She is easy to talk to and just great at what she does, so glad I found her.Thank you Seona 5*
Testimonials
After suffering with lower back pain for a year it was recommended I see a chiropractor. I found Seona online, her friendly nature put me at ease straight away and she was able to fix my problem in just 3 sessions. I have recommended her to friends and family. Thank you Seona! 5*
I visited SIWC Clinic after a recommendation by a friend, initially to seek help for pain in my hip. After my initial assessment my hip issue was linked to a long term back problem that I had. After every session with Seona I felt improvement, either in pain level, mobility, or general posture.
During each treatment the procedures were clearly explained, and after considerable improvement I now choose to visit every two months as a maintenance programme.
I have gleaned so much information and help from seeing Seona and also can't believe the difference in the way I now feel day to day compared to when I first attended, I only wish I had visited the clinic years earlier. 5*
Welcome to St Ives Wellness Clinic
We offer you a clever and intutative diagnosis using applied kinesiology, combined with gentle, effective theraputic techniques to ease and resolve your aches and pains. Your treatment plan will also include advice on managing your health and wellness using nutrition, hydration and appropriate exercise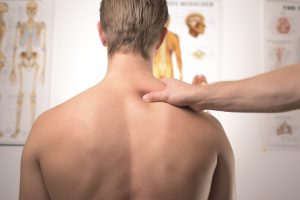 If you would like to talk to Seona before booking please contact her by entering your details inot this simple form or call or text the number below.
If you would like to book your first appointment now please click on the 'Book Online'  link below.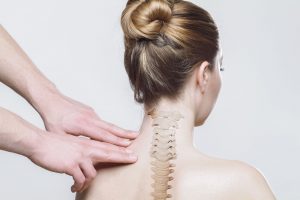 Bringing Your Body Back Into Balance
My treatments are designed to help find the weak areas of your body, bring them back to a healthy strength and allow your body to do what it does best and heal itself and function to the best of it's ability.
I use no clicking or cracking adjustments, everything I do is gentle, focused and designed to rebalance your body. It's a bit like detective work, I use my diagnostic skills to work out the root cause of your pain and dysfunction then work with you to optimise your health, nutrition and movement patterns.
Seona Gunn-Kelly DC, MChiro, BAHons
Chiropractor
Bringing Balance To Your Body
Discover your next treatment. I use a combination of all of these therapies to rebalance your body.
This diagnostic technique uses muscle testing to find weakness or hyper-function of a muscle. Using the principles of balancing the body your therapist will identify nutritional, emotional or physical causes of your weakness. 
Myofascia is the connective tissue that helps our body communicate it's movement patterns and physical reaction – it's complexity is immense. Using this technique allows Seona to release seemingly unconnected muscular/joint pains and strains in the body simultaneously. 
This technique is based on the nervous system recording and retaining memory of events that happen in your lifetime. Especially Injuries, traumas or surgeries. IRT clears the adaptive patterns of movement that result from these traumas and helps to reset the nervous system.
Positional Release Technique
This technique is typical used with protective muscle spasms. Protective muscles spasms usually occur as a result of injury or the potential for injury and are the bodies way of attempting to prevent further damage. Using this gentle technique of strain counterstrainyour therapist can aid relaxation and release of tight muscles.
Nutritional Deficiencies have wide spread implication for your health and wellness. Different muscles reflect different parts of the body in acupuncture and 5 elements. Idenitifying weakness in specific muscles shines light on nutrtional deficiencies, so we can imporve your nutrtional health through improving your intake of certain foods or supplementation.
Trigger Point Therapy is a neuromuscular therapy designed to speed up recovery from injury, correct muscular imbalances and relieve pain. Your physiotherapist will stretch the muscle and then apply pressure to areas of muscle tightness or 'knots'. This helps to relive muscle tension and promote healing.
Types of Assessments & Treatments
We Have All Your Needs Covered
This 45 minute assessment & first treatment provides a diagnosis, treatment plan and first treatment of your injuries/strain using gentle diagnosis and treatment techniques. Please book this session if it's your first time at the clinic or if you are returning client and haven't been for over a year.
If you have never visited the clinic before or you are retruning after a year since your last visit
£73
This 45 minute follow up session is booked after your intial consultation with Seona. Normally between 3 to 6 follow us sessions can be required to bring you back into balance from a new or chronic injury If you are returning to the clinic after more than a year please rebook an initial consultation. 
If you ar a current client please text or email for your appointment. Thank you
£73
Five Elements Applied Kinesiology Session
This one and a half hour session focuses on rebalancing the whole body to improve your health, movement, nutritional and emotional well being. By identifying weak muscles and assessing thier weakness in relation to the acupunture meridians Seona can offer Gentle Chiropractic Care, Nutritional Advice on diet and supplementation, Healing Herbs ( was Bachs flower remedies), cranial therapy. Normally a course of 4 treatments is often enough to bring you back into balance.
£147
This 30 minute full body maintenance treatment is a top to toe rebalancing treatment. Perfect to keep your body in tip top shape. This treatment does not look at specific injuries and is for maintenance care and general welbeing.
£47
For more information take a look at 
The Ultimate Back Pain Solution
This course of 10 treatments and extras, not only helps you get rid of your back pain but you feel your health improving with each session. Beyond your treatments you will also have pilates one to ones and remedial exercises prescribed as part of your journey to healing your back pain.  Your nutrition will be assessed using applied kinesiology and corrected to provide your body with the best building blocks for healing. Start to feel amazing, get rid of pain and discomfort in your back and joints, build up strength and resilience in your body so your back and body feel fantastic  everyday.  
10 sessions over 10 weeks 
Includes, 3 Five Elements sessions, 5 Follow up sessions, 2 Pilates one to ones, applied kinesiology assessment of your emotional, physical and nutrtional health with appropraite modifications, Up to £50  worth of supplements, Bach's flower remedies, personal exercise programmes, advice sheets and follow up calls included in the costs.
Enquire for more information, so read on below.
Normally £1499 – Special offer £1299 if started before the end of August. 
I'm looking forward to meeting you.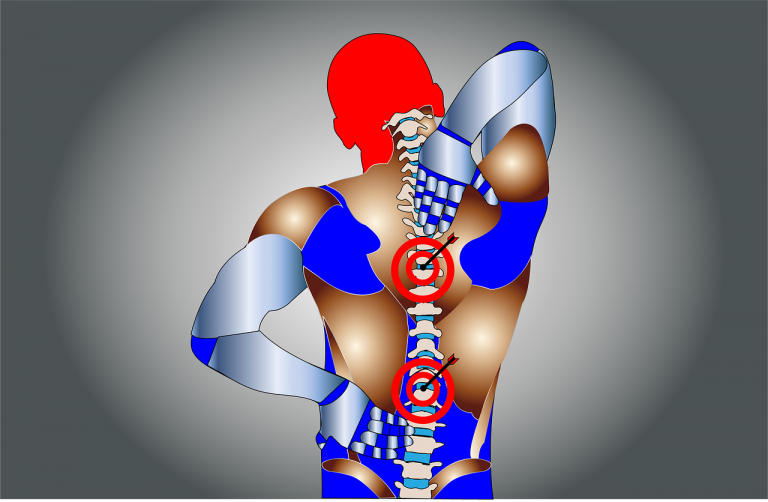 The Ultimate Back Pain Solution
This programme of care is for you if:
You are a sufferer of back and or joint pain.
You want to improve your health and wellness.
You want to reduce pain in your body.
You want to feel fitter and have improved mobility
You want to improve your self-care and wellbeing 
You want a holisitc approach to becoming healthy, pain free and feeling fantastic
Want someone to help and guide you through this journey and get the help and support one to one and from people who have also recovered from chronic back or joint pain using The Ultimate Back Pain Solution.
What this programme includes:
3 x 90 minute 5 Elements Applied Kinesiology Sessions
5 x Follow up chiropractic sessions
2 x one to one pilates sessions
Up to £50 worth of supplements, if required as part of your journey to exceptional health and out of pain.
Personalised exercise/pilates programmes updated throughout your programme and again after 6 weeks from the end of your programme.
Bach's Flower Remedies personal prescription and weeks supply of your personal formula
Meditation, Mindfullness and Focuse Breathing Coaching
Challenging your belief systems about your health and wellness through your one to one consultation sessions with Seona.
A treatment protocol plan with updates throughout your 10 week course.
What's app access to Seona and join a closed Facebook group open just to The Ultimate Back Pain Solution Group where you can share your experiences and help each other to reach your ultimate goal.